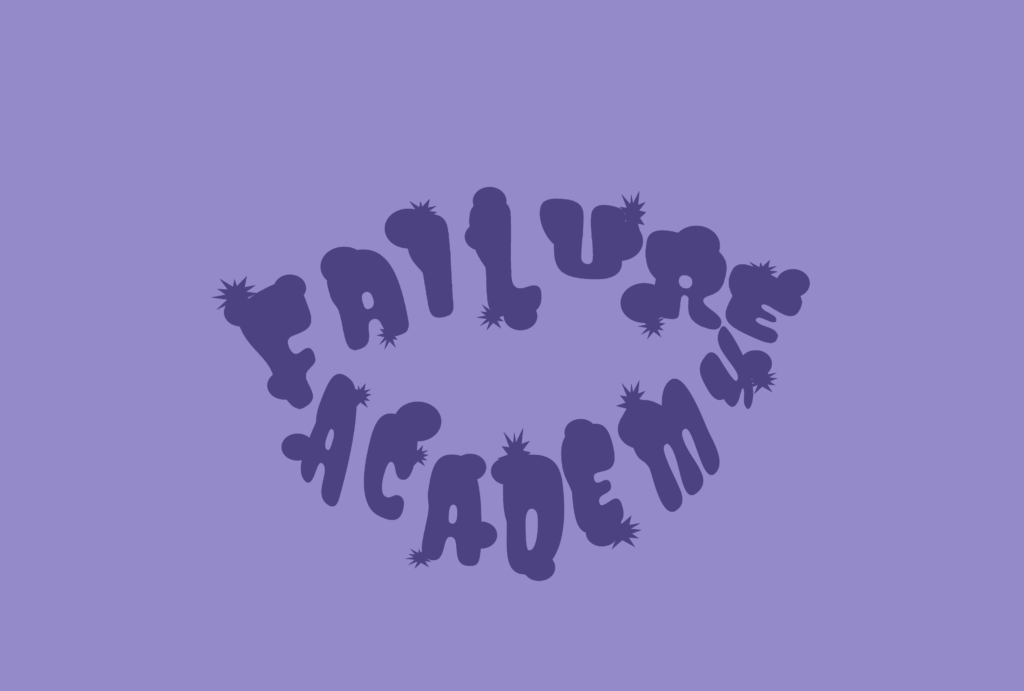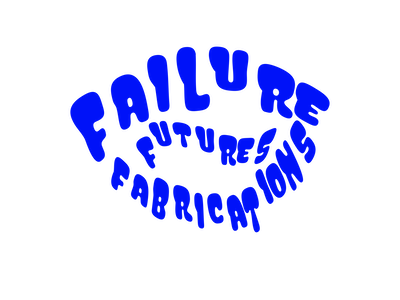 Failure Academy -2022
hervorgegangen aus dem Jahres Programm Failure Futures Fabrications – Teile /2o46 e.V. initiiert und begleitet von Lee Stevens.
Failure, Futures, Fabrications
Diese drei Worte überschreiben das Programm der Teile in diesem Jahr. Mit diesen Worten kommen wir so oft in Berührung. Wie können wir neue Perspektiven aus unserer Verortung im Scheitern erkennen? Wie können Konflikte, Erschöpfung und Überforderung, die immer in kollektiver Arbeit mitschwimmen, in Projekte integriert werden und ihren berechtigten Platz finden? Wie können wir unsere eigenen Werkzeuge, in Kooperation mit befreundeten Gruppen und Initiativen entwerfen, abseits von einem Kunstbetrieb, der oft kaum Solidarität zulässt?
Uns interessieren Geschichten des Scheiterns. Geschichten des Sammelns, des Alltags, Geschichten von Solidarität, Kooperation und Widerstand. Geschichten aus einer ungewissen Zukunft und einer subversiv gelesenen Vergangenheit.
/EN
Failure, Futures, Fabrications
These three words headline the anual program at TEILE. We often come into contact with these terms. How can we recognize new perspectives from experiencing failure? How can conflicts, exhaustion and excessive demands, which are always present in collective work be integrated into projects and find their rightful place? How can we create our own tools in participation with befriended groups and initiatives, apart from the art market that often hardly allows any solidarity?
We are interested in stories of failure. Stories of collecting, of everyday life, stories of solidarity, cooperation and resistance. Stories from an uncertain future and subversively reading the past.
The anual program is accompanied by artist and care worker Lee Stevens.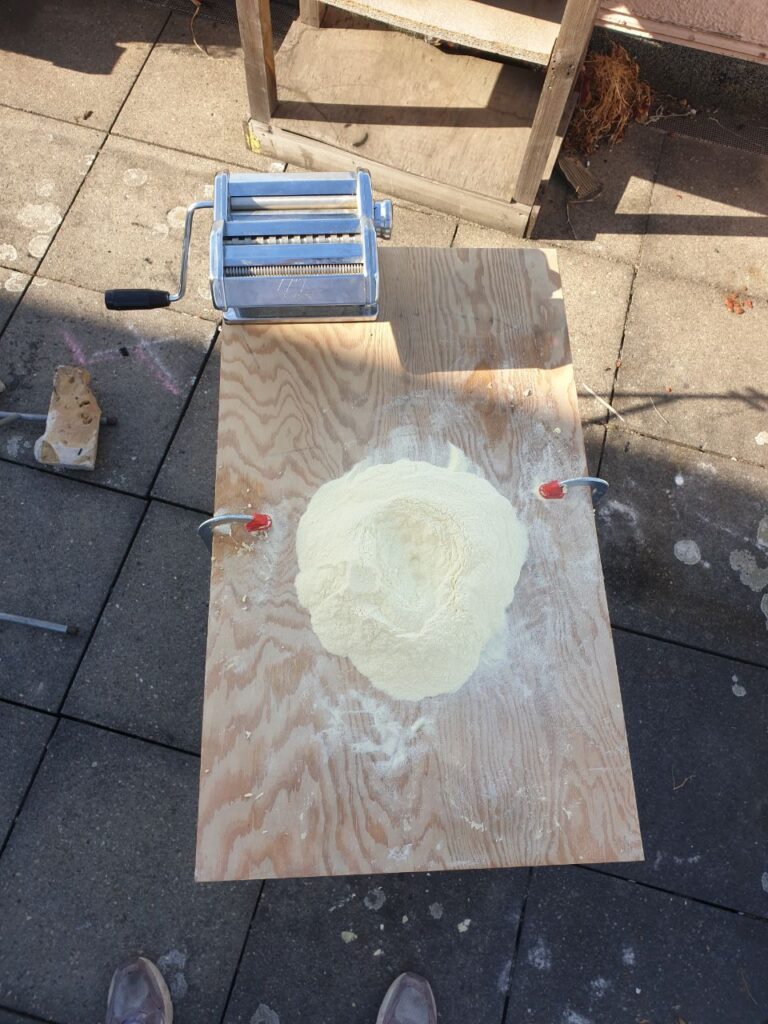 Failure Kitchen – 2022- now
Failure Kitchen / rumkauen auf der Verbindung von Klasse, Geschmack & Kultur -Produktion/ offenes Soli-Küchen-Hang-Out @ TEILE/ Für Kunst_Kultur Arbeiter:innen & ihre Freund:innen/ Essen umsonst/ Jeden ersten Sonntag im Monat (Frühling bis Herbst) / lasst uns gemeinsam kochen & essen/

Failure Kitchen ist ein wiederkehrendes Solidaritätstreffen von Kunstarbeiter*innen, Akademiker*innen in erster Generation und Freund*innen, die sich in der Küche und um einen Tisch versammeln. Angeschlossen an unseren Projektraum ist eine große Gemeinschaftsküche und ein Dachgarten. An diesen beiden durch partizipative Arbeit geschaffenen Orten, die durch reproduktive Arbeit nutzbar gemacht und am Leben erhalten werden, soll Failure Kitchen stattfinden. Eingebettet in das gemeinsame Kochen und Essen ergibt sich die Möglichkeit, Menschen zu verbinden, die durch den harten, produktivitätsbasierten, wachstumsorientierten Kunstbetrieb oft von einander isoliert sind. Menschen, die die Erfahrung eines ""Klassenaufstiegs"" teilen, sich im akademischen Proletariat verorten und ihre Verbündeten treffen sich einmal im Monat bin der TEILE, um zusammen zu sein, Solidarität zu erfahren und sich zu verschwören. Ess- und Kochkultur ist voll von Markern, die Geschichten über Herkunft und Klasse erzählen. Diese Inschriften wollen wir gemeinsam erkunden.

Sagt es weiter und haut rein!
/EN
Failure Kitchen/ chewing on the relation of class, taste & culture production/ open solidarity kitchen hang out @Teile for art_culture workers & their friends / free food/ every first Sunday of the Month (Spring to Autum)/ let's cook and eat together/
Failure Kitchen is a recurring solidarity meeting of art workers & first generation academics & friends that gather in the kitchen and around a table. Attached to our project space is a large communal kitchen and a roof garden. Failure Kitchen is to take place in these two places created through participatory work, which are made usable and kept alive through reproductive work. Embedded in cooking and eating together, the opportunity arises to connect people who are so often isolated by the harsh, productivity-based, growth-oriented art business. People who share the experience of ""social climbing"", locate themselves in the academic proletariat and their allies meet once a month at Teile to be together, to experience solidarity and to conspire. Food and cooking culture is laden with markers that tell stories about origin and class. We want to explore these inscriptions together.

Tell your friends and tuck in!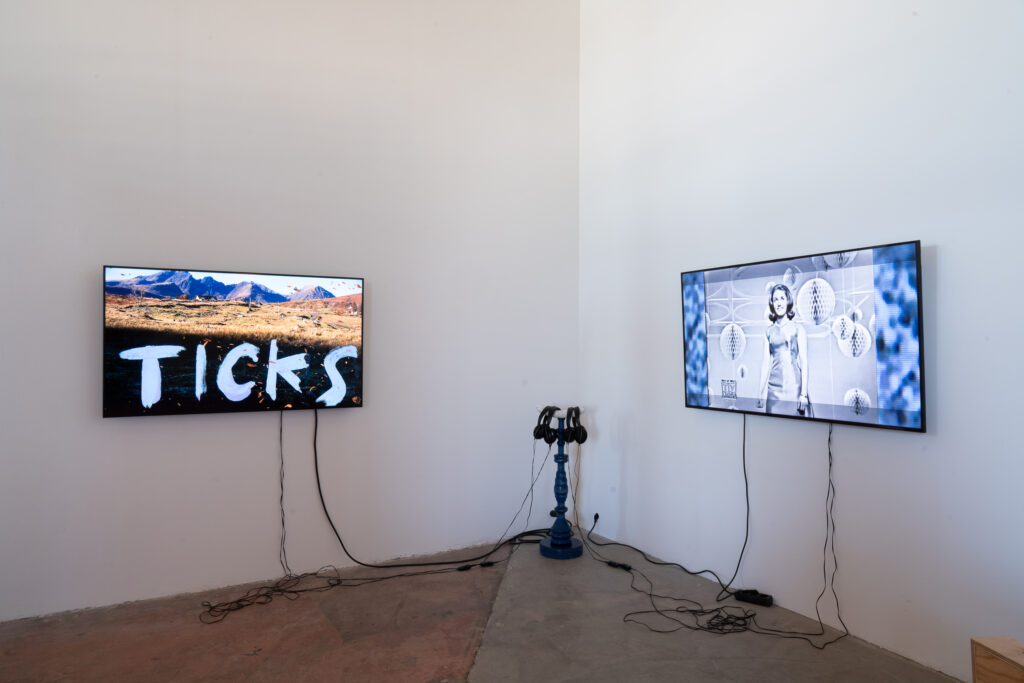 Paravent -2022
Paravent ist eine Videoausstellung, die über extraktiven Kapitalismus, verführerische Fake News, Erinnerungen aus der Zukunft, abgelegene militarisierte Küstenlandschaften, queere Sexualität und Liebe erzählt.
Mit Filmen von TJ Cuthand, Matthew Arthur Williams, Andrew Black, Maxim Franks & Alice Escher und einem Paravent sowie anderen nutzbaren Objekten von Anna Kaufmann, Nele Lübbert, Antonia Breme & Martin Flemming.Der Paravent wird von Katja Stoye-Cetin's Arbeiten ergänzt.
/EN
Paravent is a video exhibition that tells about extractive capitalism, seductive fake news, memories from the future, remote militarized coastal landscapes, queer sexuality and love.
With works by Theo Cuthand, Matthew Arthur Williams, Andrew Black, Maxim Franks & Alice Escher and a paravent as well as other usable objects by Anna Kaufmann, Nele Lübbert, Antonia Breme & Martin Flemming.
The Paravent is extended by Katja Stoye-Çetin's works.

Körper Barrikaden Exhibition & Audioplay -2022
Körper-Barrikaden ist eine Hörlandschaft – der Versuch einer Annäherung an versagende & versagte Körper im Kunst und Kulturbetrieb.
Körper Barrikaden collagiert die Stimmen, die Klänge, die Strategien und das Material von 10 Künstler*innen und Kollektiven, die gemeinsam der Frage nachgehen wollen, in welchem Setting wir dieses doppelte Versagen besonders drastisch spüren: Wie kommodifiziert der Kunst- und Kulturbetrieb unsere Körper oder drängt sie zur Verformung? Was bedeutet es, in einen akademischen Körper hineinzuwachsen, wenn die eigene Familie Arbeiter*innen-Körper bewohnt? Wir fragen uns, wogegen wir eigentlich Barrikaden errichten wollen, wie wir unsere Körper und Praktiken schützen und wie körper solidarische Koexistenz aussehen könnte.
Das gesammelte Material ist wiedersprüchlich, überraschend, brüchig, verspielt, intim & ungehalten. Es ist eingebettet in einen Raum der durch Kissen, Teppiche und Decken zum horizontalen verweilen, ruhen und gemeinsamen hören aufruft.
/EN
Körper Barrikaden (Body Barricades) is a sounding landscape- an attempt to approach failing and failed bodies in the art and culture industry.
Body Barricades collages the voices, sounds, material and strategies of 10 artists and collectives who explore the question in which setting we feel this double failure particularly drastic: How does the art and culture industry commodify our bodies or push them to change shape? What does it mean to grow into an academic body when one's family inhabits working-class bodies? We ask ourselves what we actually want to erect barricades against, how we protect our bodies and practices and what physical solidarity in coexistence could look like.
The collected material is contradictory, surprising, fragile, playful, intimate & indignant. It is embedded in a room that invites us through dimm light, cushions, carpets and blankets to linger horizontally, to rest and to listen together. Inticate and crude ceramic relics float through this room on strings, hanging from a mobile. While waxpaintings stretched over sound absorbing foam keep the noise at bay. Both, ceramics and wax paintings have their origin in the workshop Skulpturen im Einsatz / Sound Absorbing Bodies initiated by Katja Stoye-Çetin und Ada van Hoorebeke.
With the voices, sounds, material and strategies of:

Melo Börner
Alvina Chamberland
Failing Femmes
Feminist Health Care Research Group
Leila Hassan
Len Lukowski
Mauve Rivask
Noa Jaari
Ross Silva
Camara Taylor
Sound design: Maxim Franks
The project is accompanied by Lee Stevens and Laura Basten
Zine for the radio play by Seb Ymai, AK Print 4 Life and Lee Stevens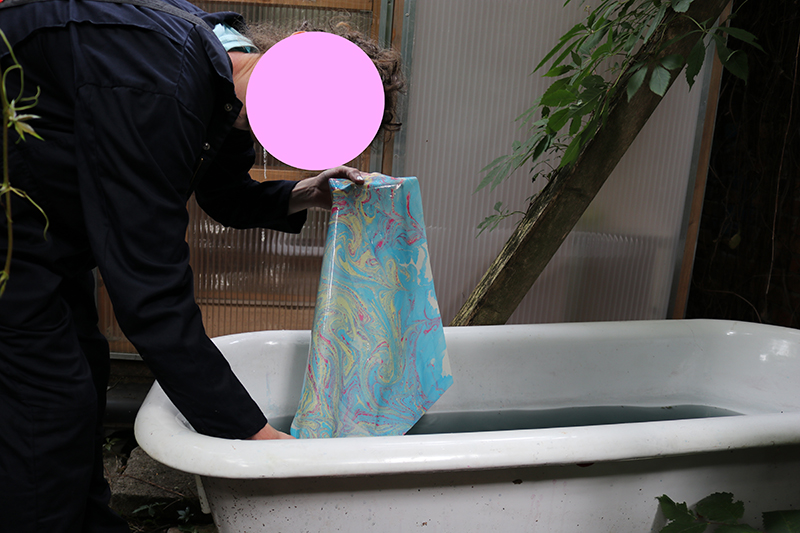 Pfauenkreativurlaub -2021
Pfauenkreativurlaub ist ein langes, queeres Wochenende das zum gemeinsamen basteln und zu konspirieren in der Raumerweiterungshalle einlädt. Der Name Pfrauenkreativurlaub ist eine Ableitung des Wortes Frauenkreativurlaub, auf das wir bei einer Recherchen in einem Archiv gestoßen sind, das Dokumente der Frauen- und Lesbenbewegung in der DDR sammelt. Unter dem namen Frauenkreativurlaub reiste eine Gruppe lesbischer Frauen aufs Land, um kreativ zu sein, sich zu verbünden und Gemeinschaft zu leben. Seit dem Ausflug der "kreativen Frauen" sind mehr als 30 Jahre vergangen.

Politische Systeme sind zerfallen, neue Medien entstanden, Soziale Bewegungen haben gesellschaftliche Veränderungen erkämpft, und tun dies noch.

Daran anknüpfend stellen wir mit dem "Pfauenkreativurlaub" die Frage: Wie können wir die Fäden der Vergangenheit aufnehmen und an sie anknüpfen? Unter welchen Be- dingungen können wir heute zusammenkommen, uns austauschen, sicherer fühlen und voneinander lernen? Welches Wissen wollen wir bewahren? Um das Wort spielerisch zu öffnen, leitet sich Pfauen von Frauen ab und lädt allen möglichen queeren Identitäten ein an der Veranstaltung teilzunehmen.
Initiiert und begleitet von Lee Stevens.
mit Laura Basten, Melo Börner, Cornelia Herfurtner, Lee Stevens und Seb Ymai
/EN
Pfauenkreativurlaub is the name of a long weekend of queer crafting and conspiering at Raumerweiterungshalle. The Name Pfrauenkreativurlaub (literaly: Peacock creative vaccation) is a deriviation of the word Frauenkreativurlaub (literally: women creative vaccation) which one of us stumbled across during research at an archive that collects documents of the women and lesbian movement in the GDR. The Frauenkreativurlaub used to be a bunch of lesbian women who went to the countryside to be creative, conspire and build community. It has been more than 30 years since the "creative women" excursion. Political Systems have crumbled, new media emerged, social movements have fought for social change and are still doing so. How can we pick up the threads of the past? Under what conditions can we come together today, exchange ideas, feel more secure and learn from one another? What knowledge do we want to keep, share, transform?
initiated and accompanied by Lee Stevens
with Laura Basten, Melo Börner, Cornelia Herfurtner, Lee Stevens und Seb Ymai